Danielle Kartinyeri believes the close relationship with her midwife saved her baby's life when he stopped moving in the womb at 41 weeks gestation.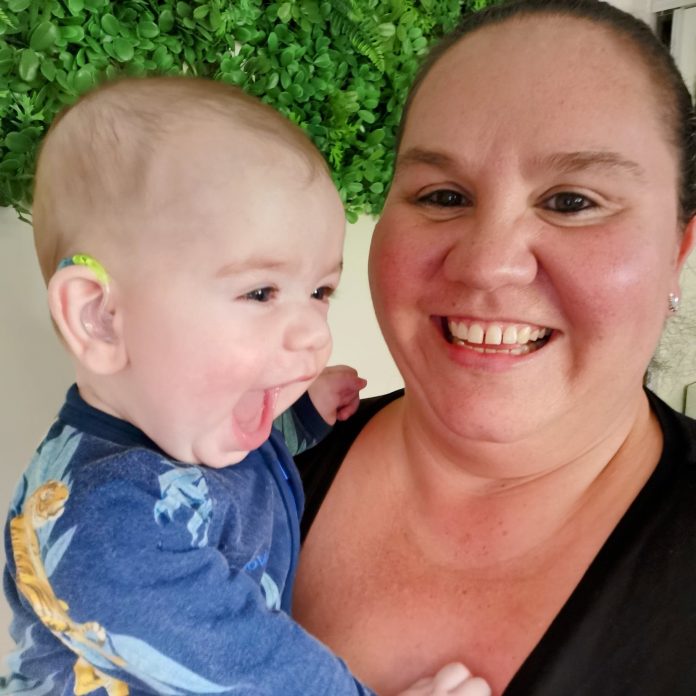 Ms Kartinyeri was part of the Sunshine Coast Hospital and Health Service's Birawan program which offers indigenous mums continuity of care with the same midwife during and after their pregnancy.
About 80 Indigenous babies are born each year through the program, which aims to provide culturally appropriate care and improve health outcomes for mums and bubs.
Ms Kartinyeri had been with Birawan for her first child, Bodhi, now 3, and returned for her second pregnancy with midwife josie greaves who was by her side throughout the journey.
Sonny was born on January 21 this year by emergency caesarean after he stopped moving because there was no fluid in the womb.
"I hate to think what could have happened to my son if I didn't have those relationships," said Ms Kartinyeri, who is Ngarrindjerri and Narungga, originally from South Australia.
"I was at 41 weeks and I really wanted to experience labour because to me birthing is connection to my ancestors and the women who have birthed before me, and I wanted to be able to birth on country.
"Josie asked me how his movements were and I realised I had not felt him moving.
"I went into hospital and his heart beat would drop every time I had a contraction and within 10 minutes I was getting ready to have an operation.
"He was meconium and was laying transverse, his head was not down, there were so many dangerous things.
"Josie said to me 'I know giving birth naturally is something you really wanted' but I trusted josie when she was saying to me it wasn't safe.
"I was so thankful that I had that connection with josie. I hate to think what would have happened if I had just been in 'the system'."
Ms Greaves said Birawan was the Kabi Kabi word for 'baby' and was bestowed upon the program by Sunshine Coast elder Aunty Hope O'Chin.
Indigenous women are referred by their GP or picked up during their interactions with the Sunshine Coast Hospital and Health Service.
The 'continuity of care' model is considered best practice but is currently only available to about 10 per cent of Australian women, most of whom give birth with whichever midwife happens to be on shift at the time.
In the Birawan program, the pregnant women have the same midwife from start to finish and the midwife is also on-call and visits mother and baby at home post-birth.
In Ms Kartinyeri's case Josie assisted with breast feeding after her first child and with post traumatic stress from her second son's dramatic birth as well as help getting the small child's weight up.
Sharing birthing experiences in 'yarning' circles
Ms Greaves said feedback from mums like Ms Kartinyeri would be sought as part of a project, funded by a Wishlist research grant, to understand the experiences of aboriginal and Torres Strait Islander women who had been part of Birawan.
The women would be encouraged to share their stories in a 'yarning circle' hosted by Bella Hartnell, a practice leader with the community organisation refocus (redirecting and empowering families to create opportunities with culturally unique services).
Ms Hartnell said 'yarning' was the most natural way for indigenous women to describe what they had been through and what needed improving.
"When women are gathered together in a relaxed environment and safe spaces, the conversation and truth of their journey comes out," said Ms Hartnell.
"Whether it's good or bad, women yarn about stuff together, they talk about the good things, the things that didn't go well. They talk about their sorrow, their joy and bringing their children up. They talk about how they roll in the world.
"It's just a really beautiful way to engage."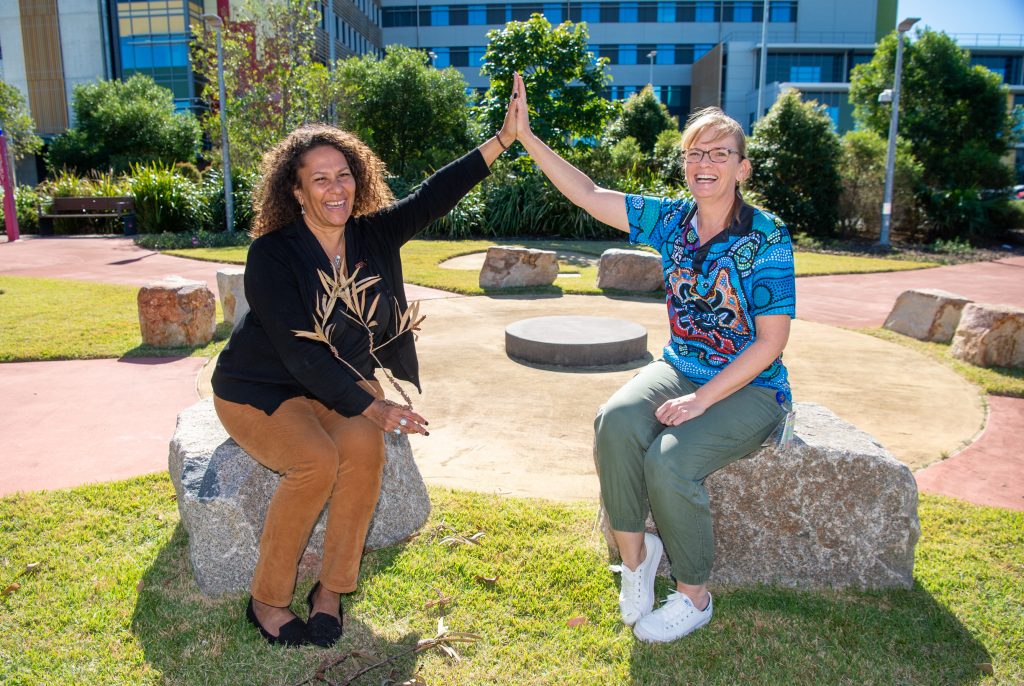 Bella Hartnell and midwife Josie Greaves team up to ensure pregnant indigenous women get culturally appropriate care.
Ms Hartnell said having a baby was a very special time but hospitals had not always been a safe place for women.
She said the Birawan program had "created a different journey for our mob" and many women were returning for subsequent births and sending along their indigenous sisters and aunties.
Ms Greaves said the team at Birawan, which included two full-time and three part-time midwives, wanted to use women's feedback to improve the service.
"None of us (midwives) identify as Aboriginal or Torres Strait Islander so there's all sorts of things that, even with the greatest of will, we can get wrong and we won't actually know what," she said.
"That's unless these safe spaces are created (yarning circles) because what we do know about Aboriginal and Torres Strait Islander people is that they don't complain about the services they receive. They just don't come back."
Ms Hartnell said the yarning circles were a way for Indigenous women to "have their voice and have that accurately recorded, so the truth of their journeys comes out".
"So if it's good we can tick those boxes and go 'yeah they're doing a really good job in that space' but if it's not we can have those strong and insightful conversations around what can we do, how can we do this better for you and your family."
WRITTEN BY KAT DONAGHEY – SUNSHINE COAST NEWS